VOLUNTEERS
Other staff consists of many volunteers who faithfully pray, give and serve.
At Rebuilding Hope, we believe our ministry will continue to grow with the generosity of volunteers, who share our vision and realize the eternal potential of demonstrating God's Love and proclaiming God's Word. Isn't that what we have been asked to do?  Whether you are an individual, a local group, or a missionary organization ready to travel, we welcome and invite you to serve here with us.  We can also offer limited facilities to accommodate church mission teams that might be interested in an overnight or even longer experience. Click Here to Find Out More about How to Get Involved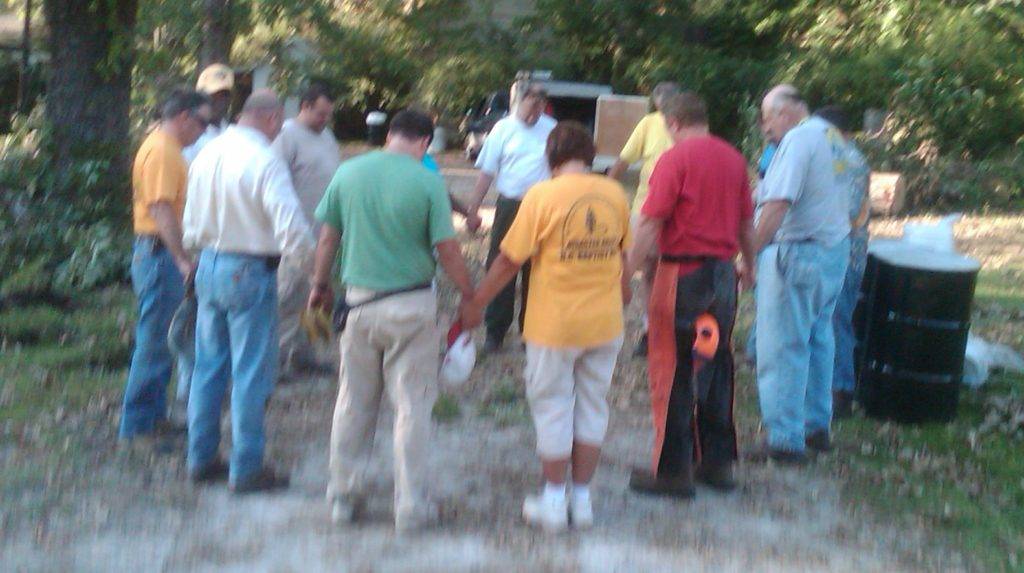 A number of projects we have already assessed are in various stages of completion, but most projects are waiting on what always seems to be our most needed resource.....You, the hands to do the actual work.  Let's make this community a place that transforms ministry words of comfort into an authentic practical reality of hope. Won't you join with this ministry in the belief that in this day, from this warehouse, in this community, doing this mission work, we can change lives.  That sharing the good news of Christ through restoring structures, our lives are fulfilled and living hope is restored to all.
All volunteers are required to fill out a medical release and a liability release form. These forms can be downloaded below. Please bring them with you or send them in prior to your arrival. You may also fax them to us at: 252-598-1023
---
"There are a lot of broken lives all around us," says Bryan Cuthriell. "And if I could do or say anything that might help or at least be a source of encouragement, then that's what I want to do."
Bryan has followed up on that mission for the last 10 years as a volunteer at Rebuilding Hope.
In over a decade of volunteering at Rebuilding Hope, Bill Overby has found a story behind each project.
"Over the years I have been involved in roofing jobs, steps and railings, floor repairs, and probably 50 or 60 ramps," says the retired engineer. "I have come to realize that there is a story behind each one of these projects – often difficult and heart-rending stories.
Acquainted with the man who would be Rebuilding Hope's founder and pleased with the camaraderie he later observed at the ministry, Billy Ayscue decided where to offer his time and talents.
"I knew Randolph Wilson before he started RHI and knew of his out-of-state trips to assist people with storm damage," says Billy, now an eight-year RHI volunteer.
OPPORTUNITIES TO SERVE...
There are many areas where you can serve at RHI:
AC/Heating | Accounting |Carpentry/Framing & Finishing |Carpet/Vinyl Installation | Cleaning |Computer | Cooking | Doors | Drafting |Drywall | Electrical | Evangelism | Internet | Office Organization |Painting | Plumbing | Ramps | Reception | Roofing | Siding | Secretarial | Telephone | Windows | Welding/Sheet Metal | Writing
Please click the Get Involved link to find out more!