VOLUNTEERS
Other staff consists of many volunteers who faithfully pray, give and serve.
At Rebuilding Hope, we believe our ministry will continue to grow with the generosity of volunteers, who share our vision and realize the eternal potential of demonstrating God's Love and proclaiming God's Word. Isn't that what we have been asked to do?  Whether you are an individual, a local group, or a missionary organization ready to travel, we welcome and invite you to serve here with us.  We can also offer limited facilities to accommodate church mission teams that might be interested in an overnight or even longer experience. Click Here to Find Out More about How to Get Involved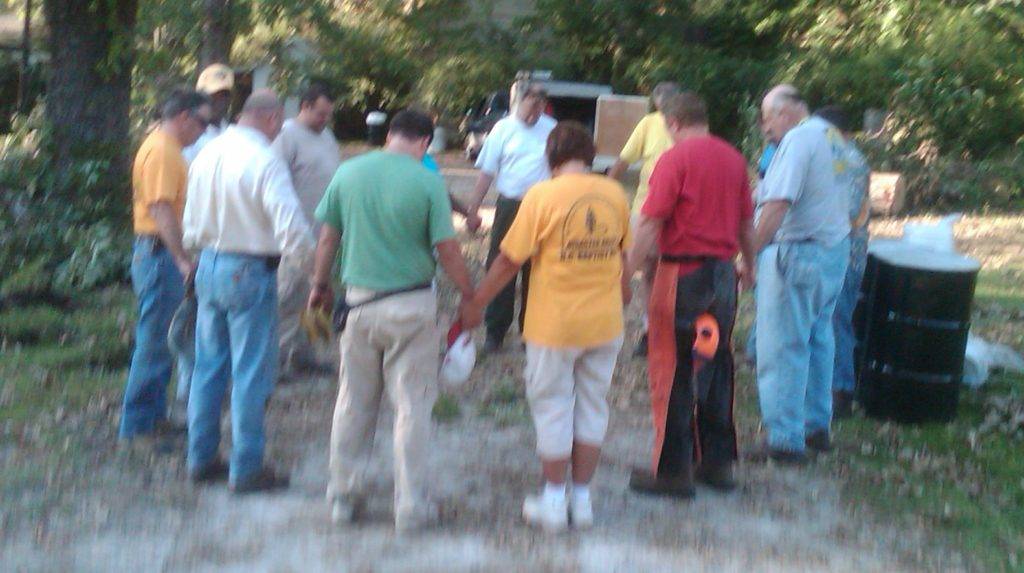 A number of projects we have already assessed are in various stages of completion, but most projects are waiting on what always seems to be our most needed resource.....You, the hands to do the actual work.  Let's make this community a place that transforms ministry words of comfort into an authentic practical reality of hope. Won't you join with this ministry in the belief that in this day, from this warehouse, in this community, doing this mission work, we can change lives.  That sharing the good news of Christ through restoring structures, our lives are fulfilled and living hope is restored to all.
All volunteers are required to fill out a medical release and a liability release form. These forms can be downloaded below. Please bring them with you or send them in prior to your arrival. You may also fax them to us at: 252-598-1023
---
When retired plumber Bob Demarco relocated from Maine to Warrenton, N.C., in 2012, he found "the perfect place for me to serve and be able to use the talents and gifts God has blessed me with."
That place? Rebuilding Hope.
The variety of backgrounds among RHI volunteers includes a retired teacher, David "Doc" Ayscue.
After 31 years of teaching high school health and physical education in Vance and Granville counties, Doc was invited by friend, fellow church member and RHI volunteer Steve Cannon to visit the ministry.
"There are a lot of broken lives all around us," says Bryan Cuthriell. "And if I could do or say anything that might help or at least be a source of encouragement, then that's what I want to do."
Bryan has followed up on that mission for the last 10 years as a volunteer at Rebuilding Hope.
OPPORTUNITIES TO SERVE...
There are many areas where you can serve at RHI:
AC/Heating | Accounting |Carpentry/Framing & Finishing |Carpet/Vinyl Installation | Cleaning |Computer | Cooking | Doors | Drafting |Drywall | Electrical | Evangelism | Internet | Office Organization |Painting | Plumbing | Ramps | Reception | Roofing | Siding | Secretarial | Telephone | Windows | Welding/Sheet Metal | Writing
Please click the Get Involved link to find out more!