APPRECIATION
Thanks to all the churches, businesses and individuals who have supported and continue to support the Rebuilding Hope ministry. Without your support, meeting the needs of our communities would be impossible. Continue to pray for us as we endeavor to reach our communities with the gospel of Jesus Christ.
Donate
To send money to Rebuilding Hope, Inc. please go to www.popmoney.com and use the email address [email protected]. This site only accepts debit cards or bank transfers.
Some banks may charge .95 per transaction. This is a secure website that Rebuilding Hope, Inc. has chosen to use for electronic funds transfers.  It is similar to others, but more reasonable in cost.
Appliances Accepted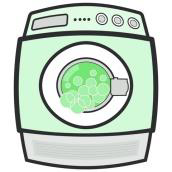 RHI accepts some used appliances that are in good working order. The appliances include washers and dryers, refrigerators and electric stoves. Appliances that require repairs cannot be accepted.
RHI does not have used furniture and cannot accept household goods or clothing.