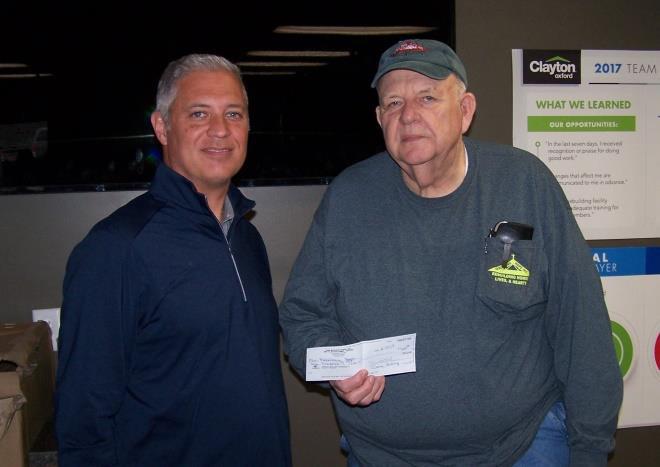 Rebuilding Hope is one of five non-profits that will be helped this year by the employees of Clayton Homes of Oxford.
The builder of mobile homes presented RHI coordinator Randolph Wilson with a $500 donation during an employee meeting on March 19.
The employees are looking to be of even more help to RHI by volunteering to work on projects.
"I'm excited about them wanting to partner with us in the future," Randolph says. "We certainly appreciate the donation. It was a blessing to go through the plant and hear the way the employees spoke to me. It was such a welcoming atmosphere."
According to Leslie Dixon, Clayton's team member experience (TMX) coordinator, employees choose the recipients and provide the funds for the donations.
"I really think that a lot of our work force has come from impoverished communities" and has seen RHI's work, she said. "And the fact that this one is local."
Other recipients are Duke Cancer Center, $2,500; and Special Olympics, National Fire Safety Council and Children's Wish Foundation, $150 each.