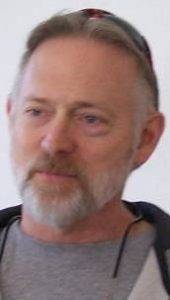 Former RHI board member Todd Stout has taken a position as executive director of Children's Bible Ministries (CBM) at Camp Grace in Fairmont, N.C.
Todd, who was pastor at Carey Baptist Church for three years, served on the RHI board for about five years.
"I have enjoyed being a part of a ministry whose heartbeat is reaching people for Christ," Todd says.
In his new position, he will oversee 10 other missionaries in a three-fold ministry that includes release-time Bible classes, a discipling ministry and a camp.
For the Bible classes, public schools release students to attend the classes at nearby churches. When a church is not available, the ministry uses its mobile sanctuary. The classes are voluntary and are offered to the approximate 4,000 students in Robeson County's 28 elementary schools and two middle schools.
Students from the release-time classes and the summer camp may sign up for a mailbox club, the discipling ministry. Up to 10 Bible lessons a year are mailed to students. For each lesson completed, a student is credited with $10 toward the camp fee.
CBM offers five weeks of overnight camp and one week of day camp for young children.
Todd says his position is as a missionary, and he must raise his own support.
He and wife Katherine, who is a former ACBM board member and a former RHI volunteer, have four adult children and a granddaughter.
CBM operates 13 camps across the Southeast. Find more information at cbmcampgrace.com.