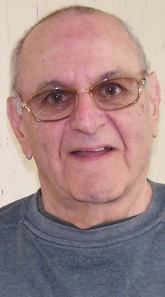 When retired plumber Bob Demarco relocated from Maine to Warrenton, N.C., in 2012, he found "the perfect place for me to serve and be able to use the talents and gifts God has blessed me with."
That place? Rebuilding Hope.
"I was immediately embraced by so many exceptional men and women who mentored and directed me to serve in several different capacities, including plumbing, welding and construction," Bob says.
Bob says he connected with RHI through a member of Central Baptist Church, where he and wife Chris were attending.
"I reached out to Charles Granger, asking if he might know of a need as I had a stove and refrigerator to donate," he says. "Charles told me of Rebuilding Hope and explained the mission and work. It was amazing that God delivered me to Rebuilding Hope so quickly."
Bob says that "the work I have done at Rebuilding Hope has been the most gratifying and fulfilling work I have ever done.
"One of my favorite events is Kids Camp where I teach younger boys and girls plumbing and drywall construction."
One camper, Bob says, really paid attention.
"My heart was touched by a young boy who after class went home and looked under the kitchen sink and, with amazement, asked his mom and dad if they knew they had pipes there."
Now a resident of Johnston County and a member of Wilson's Mills Baptist Church, Bob continues his volunteer work at RHI.
Recently, his skills were put to use plumbing bathrooms and showers for second-floor bunk rooms.
"To volunteer at Rebuilding Hope fills the needs of the community and fills my soul and
heart," says Bob, who's affectionately known as "PlumBob."
At his new church, Bob serves on the Community Service Committee and in the prayer ministry. He also works with Serve the Need of Johnston County, whose work is similar to that of RHI.
In leisure time, Bob says he enjoys reading and drumming.
He and Chris have five children, 18 grandchildren and 10 great-grandchildren.